Take your run to the next level and fundraise for one of our official charities. You can make a difference to the cause that matters to you.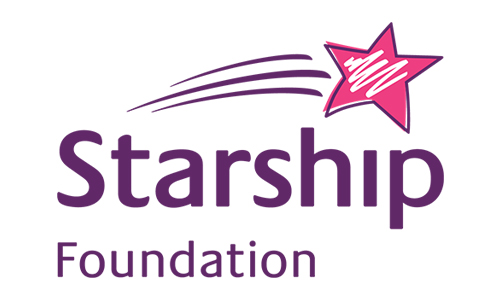 Starship Foundation
Join Team Starship at the New Zealand Sotheby's International Realty Hawke's Bay Marathon 2023!
Every stride you take and every dollar you raise will help give better health and brighter futures for Starship children.
You can help the Starship Foundation fund projects and services that save and extend lives such as the National Air Ambulance, vital equipment, research and new technology; as well as programs that focus on equity and prevention, while supporting patient wellbeing and providing emotional and family support during tough times.
Starship is the life-line for children all over New Zealand with more than 144,000 patient visits each year. Please email Abi at abigailpen@adhb.govt.nz or call 09 307 4957 for more information about joining the team.
Starship Foundation
Run for Auckland City Mission to help support people experiencing poverty and great need in our city.  Help support people who come to us when they need access to permanent and sustained housing, enough nutritious food to eat, and when their physical and mental health is compromised.
As the Mission responds to unprecedented demand for essential services, we need your help more than ever.
We are expecting 2023 to be another record year for requests for food parcels to help people who are still recovering from the floods and those who are really struggling with the cost of living crisis. 
We are already seeing an increase in the number of people who are coming to our community kitchen for a hot and nutritious breakfast - which for many will be the only food they will eat all day.  We expect up to 300 people every day now – that's over 100,000 meals every year
Your support with the Hawke's Bay Marathon will ensure that we will be able to meet the increase in need and continue to be here for New Zealanders in greatest need.
Together we must, together we can, together we will.
If you have any questions, please contact Carol at carol.h@aucklandcitymission.org.nz
Cancer Society
Due to your generosity, we can offer cancer patients practical and emotional support. Your support means we can continue to provide crucial services like transport to treatment and free Cancer Information Helpline.
As well as one-on-one guidance from our experienced supportive care staff, specialised counselling, peer support groups, we are there with practical help like food and petrol vouchers.
Your support will ensure that the 71 New Zealanders a day who are diagnosed with cancer will not go through it alone.
Click 'start fundraising' to create your online fundraising page and help us beat cancer!
Call us on 0800 467 345 or email fundraising.cd@cancercd.org.nz for further information.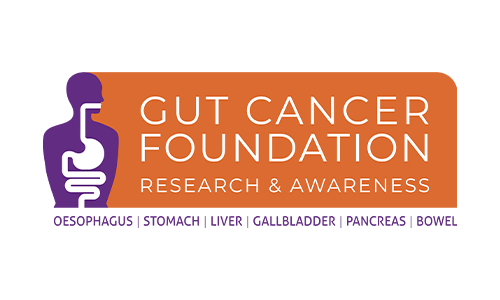 Gut Cancer Foundation
Over 5700 New Zealanders are diagnosed with a gut cancer or cancer of the digestive system every year. Gut cancers include oesophageal, stomach, liver, pancreatic, gallbladder, bile duct and bowel cancer. Sadly, the survival rates for this group of cancers are particularly low with over 50% of those diagnosed not surviving beyond 5 years. More people die of a gut cancer each year than breast and prostate cancer combined.
Make your run count and sign up today to help fund life-saving research, education and awareness programs to help improve outcomes for Kiwis impacted by gut cancers.
Any questions, contact sue@gutcancer.org.nz or visit our website www.gutcancer.org.nz
I AM HOPE
Throughout the year our I Am Hope ambassadors visit hundreds of schools with our "Little People, Big Feelings" program. 
40% of kids will have a major crisis often associated with some type of suicidal thinking before they leave school. 80% of those kids never ask for help because they are worried about what others will think, say, or do. 
With our program we aim to reduce this number and help kids to feel comfortable seeking counselling or talking to their mates without fear of repercussions.
The I Am Hope tours are an unfunded service delivered at no cost to schools and communities and all costs are met by our charity. 
We need your help to keep up with the growing demand. Together we can build a better informed and more resilient generation of young people and arm them with tools to pass on to future generations.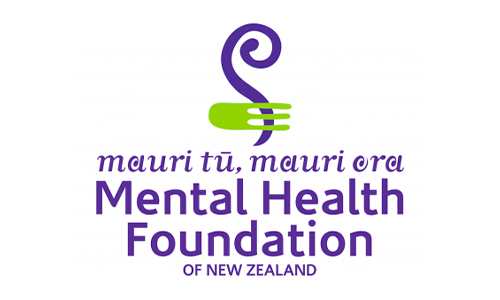 Mental Health Foundation of NZ
The Mental Health Foundation of New Zealand is a charity that works towards creating a society free from discrimination, where all people enjoy positive mental health and wellbeing. Through its national campaigns, advocacy, resources and services, the foundation works to ensure that no one has to face a tough time alone.
Move for Mental Health at the Hawke's Bay Marathon 2023 and you'll be raising funds for free mental health and wellbeing resources for all Kiwis. With over 500,000 free resources distributed every year, your fundraising efforts will help Kiwis support themselves and their friends, hoamahi/colleagues and whānau - equipping communities with the tools to maintain good hauora/health.
You can run, walk, roll or skip to show your support and aroha for Kiwis living with mental health challenges right now!
It's easy - Click 'start fundraising' to create your online fundraising page, once you've raised $200 you will receive a free running t-shirt! If you have any questions, we'd love to help - contact our team at events@mentalhealth.org.nz
Bowel Cancer NZ
Run for team Bowel Cancer NZ so we can help the 3,000+ Kiwis diagnosed with bowel cancer each year.
Supporting our mahi means we can continue to help patients and their whānau through our free support services; raising awareness of bowel cancer symptoms; advocating for patients; and funding research into treatments and, ultimately, a cure!
Bowel Cancer NZ is a nationwide charity that is 100% community funded – we receive no government funding.
Help us, help bowel cancer patients - join our team and fundraise so we can kick cancer in the butt!
We're here for you, so check the support we offer at www.bowelcancernz.org.nz or for any questions, contact info@bowelcancernz.org.nz
Mercy Hospice
Mercy Hospice provides a range of specialist community palliative care and hospice services for people facing life limiting illnesses, caring for them with clinical expertise, compassion and quality of service.  All our services are offered free to patients and their families 24 hours a day, 7 days a week regardless of age, ethnicity,  means or religion, thanks to the generosity of our community. Our range of services include: Specialist care in the community and home, 13 inpatient beds, a Day programme, counselling, family / spiritual / cultural support, education and training. 
All money raised will go towards continuing the care at Mercy Hospice.  As you can imagine fundraising has been incredibly difficult over the last few years, and we really appreciate your support.
You can join us in the full marathon, half marathon, 11km traverse, family 5km, kids marathon or wheelchair marathon.  Set up your fundraising page by clicking the 'Start Fundraising' button below.
If you have any questions, please reach out to us at getinvolved@mh.org.nz
Prostate Cancer Foundation NZ
The Prostate Cancer Foundation of New Zealand provides support and education, and funds research to reduce the impacts of prostate cancer on Kiwi men and their whanau. 
Please help raise vital funds to help the more than 4,000 Kiwi men diagnosed with prostate cancer every year.
The money you raise will go towards the delivery of support services including: an 0800 Information Line, Online Support Forum, Support Groups, Peer-to-Peer Support, Free Counselling and Welfare Grants; and help us continue advocating for better diagnosis and treatments for all.
Your support will ensure that men and their whanau living with prostate cancer across Aotearoa New Zealand will receive the support they need to help them through tough times.
Click START FUNDRAISING to join us! Any questions, contact the team at events@prostate.org.nz
SPCA NZ
Make your marathon count by raising funds for injured, abused, neglected and abandoned animals across Aotearoa as part of Team SPCA, alongside animal-lovers like you!
Every year over 35,000 abused, neglected and abandoned animals come through SPCA's doors. Our team investigates animal cruelty, rescues and rehabilitates animals, seeks justice, and gives animals love and care until they find their forever homes. By joining Team SPCA, we can make a difference to thousands of animals.
Everyone that raises $250 or more will score themselves a Team SPCA running shirt to wear on the day.
Register for the Hawke's Bay Marathon and fundraise for SPCA to help protect animals across Aotearoa.
To get in touch with us email events@spca.nz
Join our Team SPCA Facebook group www.facebook.com/groups/TeamSPCA