 Air New Zealand is proud to be New Zealand's national carrier delivering more than 16 million customer journeys to, from and all around New Zealand every year. 
The airline continues to operate one of the world's youngest fleets, connecting New Zealanders to 20 domestic and more than 30 international destinations including Asia, Europe, Australia, North and South America, and the Pacific Islands.  As a member of the Star Alliance network, Air New Zealand is able to provide access to almost any destination in the world. 
Air New Zealand's fleet of more than 100 aircraft range in size from the 50 seat Bombardier Q300 to the Boeing 777-300ER which features Economy Skycouch™ seating – which is unique to Air New Zealand and offers a revolutionary long-haul travel experience.
Visit www.airnewzealand.co.nz
Main Partners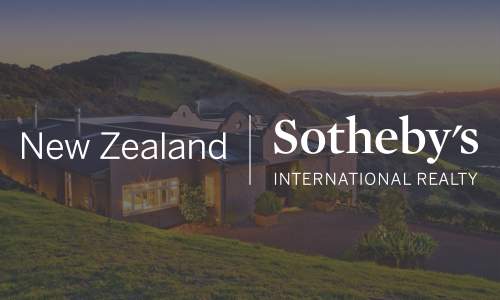 New Zealand Sotheby's International Realty is a specialist agency that focuses on the sale of premium property through quality marketing and global networking. Their distinct point of difference is the ability to connect buyers and sellers globally throughout their worldwide referral system.
Cigna New Zealand is a leading specialist provider of life insurance, funeral insurance, income protection insurance, accidental death insurance, and trauma insurance products and services. We've been operating in New Zealand for over 90 years, and now protect more than 350,000 New Zealanders with our insurance policies.
Foundation Partner
Award-winning food & wine, outstanding architecture, and warm balmy days surrounded by magnificent landscapes waiting to be explored - Hawke's Bay is pure paradise. We look forward to welcoming participants, and the all-important crew, to enjoy a Hawke's Bay escape in May.
Official Charity
Hawke's Bay Foundation is the official charity partner for the 2019 Air New Zealand Hawke's Bay International Marathon. Hawke's Bay Foundation is a charitable trust that receives donations and bequests from individuals, families and businesses. These funds are pooled and invested for the long-term, with the interest being used to provide grants to local community organisations. Since 2014, the Foundation has pumped more than $950,000 back into the community, helping a  wide range of charities, including children and youth, older persons, social development, health, arts & culture and the natural environment.
Find out more about Hawke's Bay Foundation here.
Become a partner
Sponsorship is the fastest growing marketing medium across the globe. It offers a multi-dimensional marketing solution with many touchpoints for you and your customer.
Marketing through a sponsorship with our events will strike a level of passion and engagement with your customers that is the foundation for growing your brand culture and social experience. It will help you;
Shape consumer attitudes to your product
Drive Sales
Grow the visibility of your brand
IRONMAN owns and operates some of the largest mass participation sporting events in the world including Triathlon and Multisport, Marathon Running, Mountain Biking and Road Cycling. Our brands are typically the market leaders on a global scale and are renowned for excellence. Our customer database globally reaches close to 1 million participating athletes, each with a highly engaged peer network following their amazing personal achievements. IRONMAN partners with the world's biggest brands and they see great value as we reach well beyond the "signs on the sideline". Our partners products and services are actively integrated  and used in the day to day lives of our participants and their supporters.
There is nothing more powerful than getting behind the spirit of human achievement!
In the Oceania region, IRONMAN operates 23 major events with a national footprint. Key sponsorship opportunities exist in the following areas across our event portfolio;
Naming and Presenting Rights opportunities
Series Partnerships for key product categories eg banking and financial, legal, insurance and more
Customised digital marketing program's for event, training and lifestyle
Expo and Village partnership
KIDS Tri Sponsorship
Club Championship Series sponsorship
Charity and Cause partnerships
If you would like to speak to the team and learn more about the opportunities with IRONMAN, our team will be excited to speak with you. Contact:
Bec Williams
Commercial Partnerships Manager, New Zealand
Phone: +64 (0)21 246 9260
Email: bec.williams@ironman.com
Visit: ap.ironman.com/partners